2016 - 21st Annual Art Auction
Saturday, August 13, 2016
Happy to report that thanks to generous contributions of original paintings and sculptures from artists, mainly in Colorado, our 2016 auction netted $36,000!
When seven people in the audience bid on sculptor, (and the evening's auctioneer as well as President of the Fund's board) George Lundeen's pewter piece, "Hearts on a Swing", he generously let each of them buy one for $500 each - thus providing a donation of $3,500 to The Fund. Thank you George!
Another popular piece was California sculptor, Bob Boomer's original one-of-a-kind wood sculpture of a Native American woman picking berries, which sold for $1,400. Thank you Bob.   Board member, Joshua Tobey's bronze chipmunk, Garden Thief, (last in the edition) went for $1,700! Thank you Josh.
Board member George Walbye's bronze bowl with a buffalo on the lid was also very popular. George donates every single year but not once has he attended an auction.....which allows auctioneer, George Lundeen plenty of opportunity to publicly tease him.
We didn't have as many large paintings as usual, so I asked my friends, James Biggers and Cathy Goodale if they would donate larger pieces, they generously told me to come over and pick out two paintings. Cathy's painting of a waterfall, "Sprague Lake Surprise" and Jim's painting of an adobe building, "San Sebastian", brought in the highest amount for paintings this auction. Thank you Jim and Cathy for coming through for me once again.
Another poplar painting was donated by Loveland artist, Russ Tanner, whose interview with the Reporter-Herald landed us on the front page a week before the auction. Thank you Russ.
As a horse lover and caretaker of two rescued senior horses, a black mustang and a paint horse, wish I could have bought the beautiful, large stained glass of a horse head by artist Carol Knapp, but it went to a Berthoud collector. Thank you Carol!
There are too many artists to thank individually here - sixty plus - who generously donated to this year's auction but to each and every one of them, myself, the board and artists the fund has already assisted this year, goes a heart felt thank you! It's only because of your generosity year after year that the fund can continue to assist artists undergoing hardship due to unforeseen medical/dental issues.
Also, thank you to our sponsors - Home State Bank for providing the food, Paul Hummel, Investment Centers of America, Loveland for providing spirits for the audience to enjoy and to Craig at VW Designs for once again providing graphics for post cards and newspaper ad free of charge and to volunteers who have been helping the evening of the auction for the last several years.
And of course, thanks to the bidders/buyers at the auction. You make it possible!
Judy Archibald, Fund Coordinator
Email: Fund Coordinator
---
Some of the 2016 Art pieces sold at auction!
---
Hearts on a Swing
Pewter sculpture
Donated by George Lundeen, nationally recognized sculptor.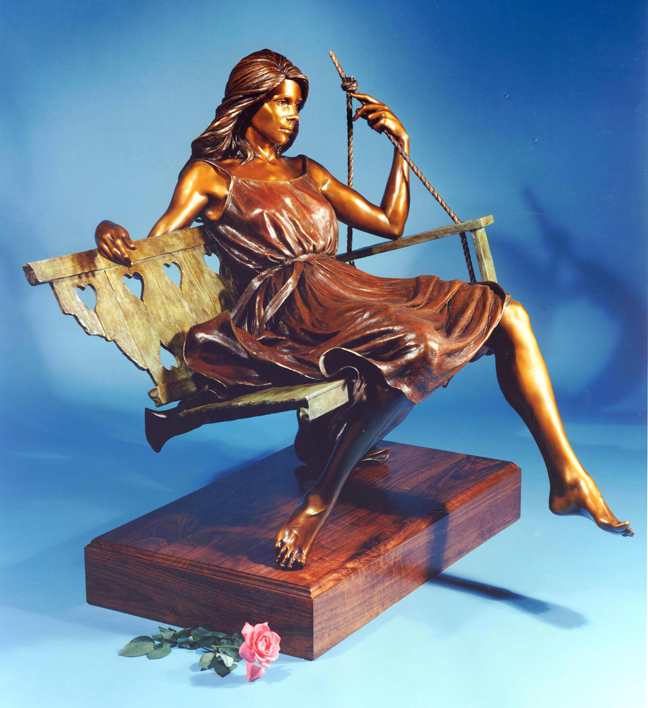 ---
Garden Thief
bronze (edition: 80) - 5.25" H x 10.5" L x 2.5" W
Donated by Joshua Tobey, nationally recognized sculptor.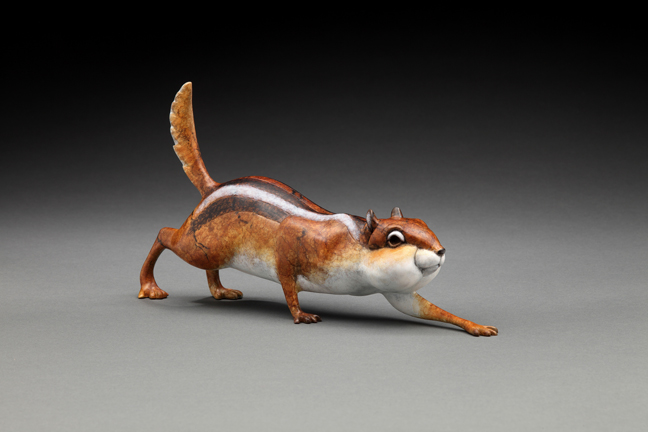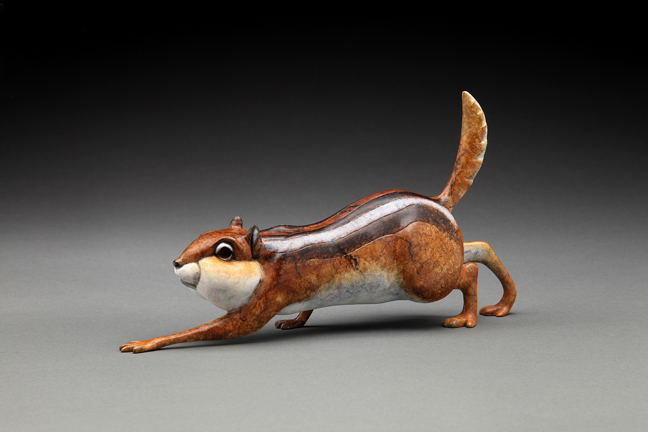 Retail value: $1,600.00
---
Pansies
oil - 10" x 8"
Donated by Tamara Simmons, nationally recognized painter.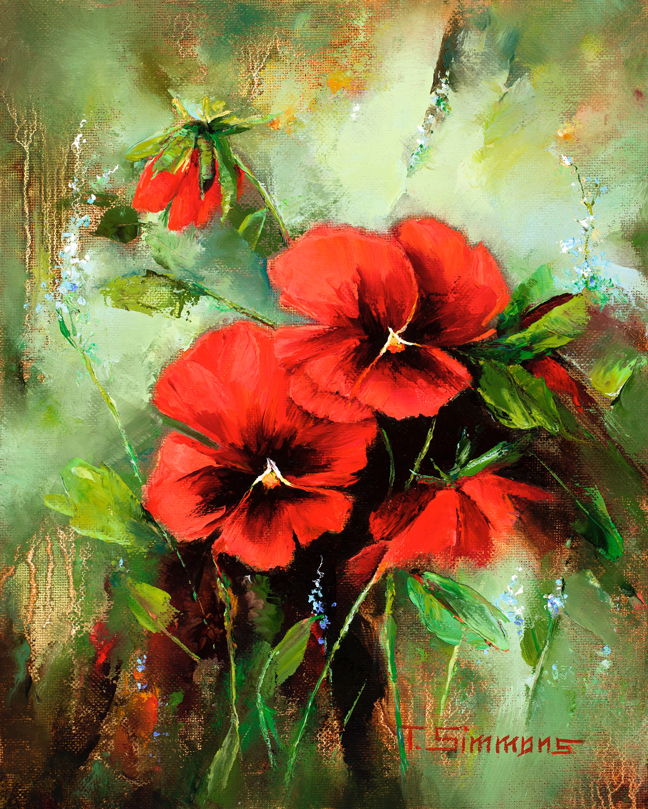 Retail value: $800.00
---
2007 • 2008 • 2009 • 2010 • 2011 • 2012 • 2013 • 2014 • 2015 • 2016 • 2017 • 2018 • 2019