2014 Art Auction
Our 2014 auction was a huge success, raising nearly $36,000. which will be put to good use paying a portion of medical/dental bills or assisting artists who are in crisis in other ways - such as buying art supplies when an artist loses their home or studio due to flood or fire.
Even though it rained every few minutes, our friends in the audience just put up umbrellas and bid on awesome sculptures and paintings that had been donated by generous artists, including Cowboy Artist of America, Herb Mignery, two wildlife sculptors, Kent Ullberg, and Joshua Tobey who donated two bronze bunnies with a fantastic stone-like patina, figurative sculptor George Lundeen, and Bob Boomer's one of a kind wood sculptures of Native Americans. Painters who donated included, James Biggers, David Harms, Sallie K. Smith, Tamara Simmons, Robert Taylor, SuzieHyer, Cydney Springer, Russ Tanner, Nathan Solano, Cathy Gooddale and many others.
George Lundeen was in top form as the auctioneer - bantering with the crowd as they bid on artwork beneath the clouds. There were plenty of bargains to be had. Paintings and sculptures that would sell for thousands in galleries could be had for one-third to one-half less.
Collectors went home happy. ....so did I and all the wonderful volunteers who worked so hard to make the auction a success.
~ Thanks, Judy
Email: Fund Coordinator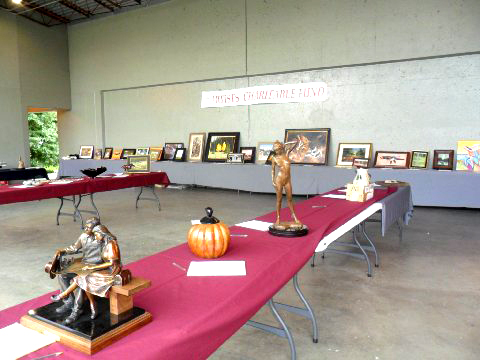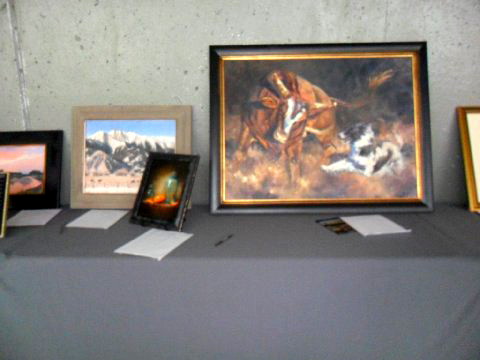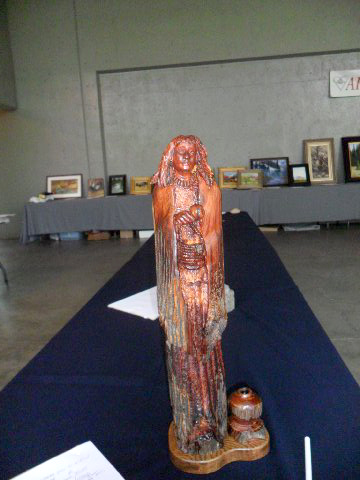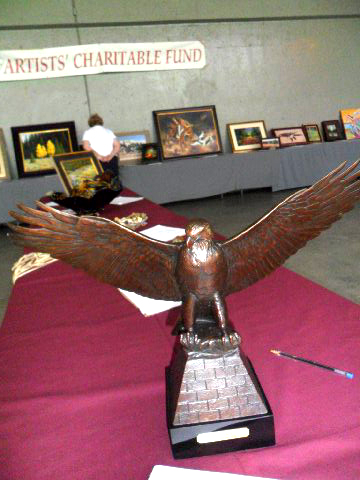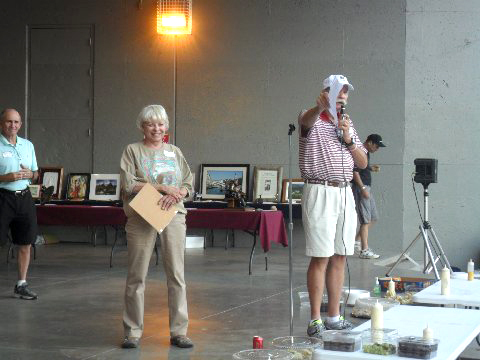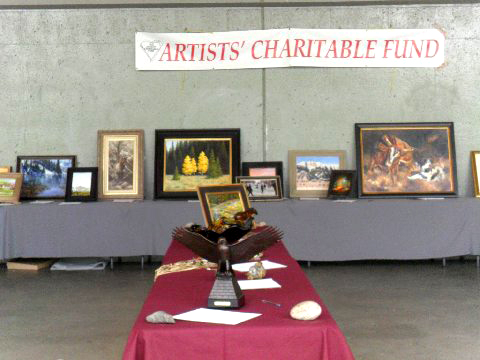 ---
Aspen Sisters
oil - 24" x 30"
By Sallie K. Smith, nationally recognized painter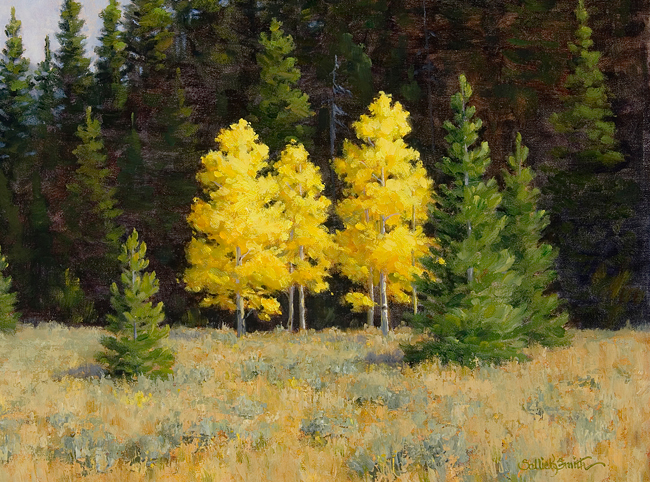 Donated by Sallie K. Smith - retail value $3,900.
---
The Last Cutie
oil - 12" x9"
By Tamara Simmons, nationally recognized painter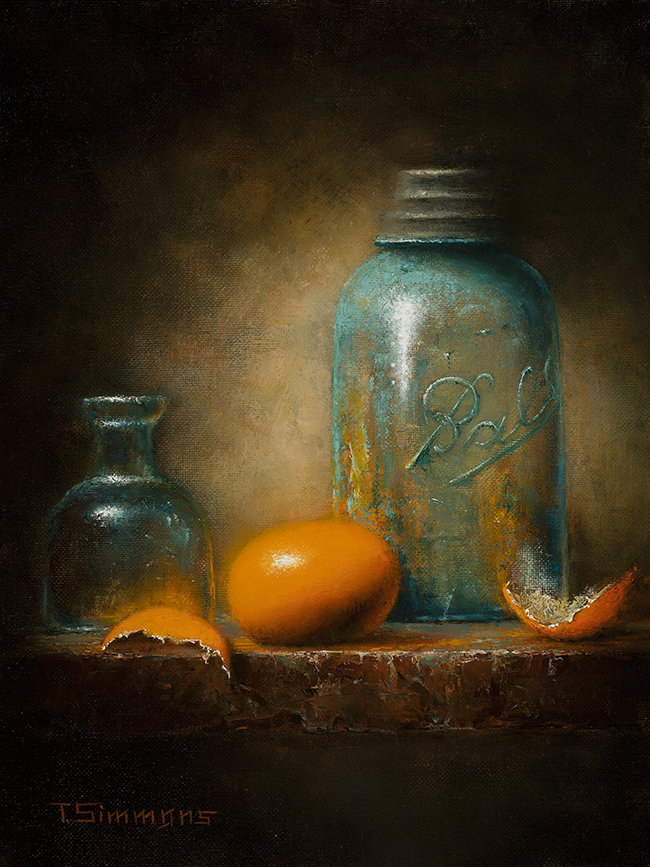 Donated by Tamara Simmons - retail value $900.
---
2007 • 2008 • 2009 • 2010 • 2011 • 2012 • 2013 • 2014 • 2015 • 2016 • 2017 • 2018 • 2019