2010 Art Auction
Saturday evening, August 7, 2010
6:00pm Art Preview - 7:00pm Auction
Auctioneer: George Lundeen
SOME of the Art for Sale...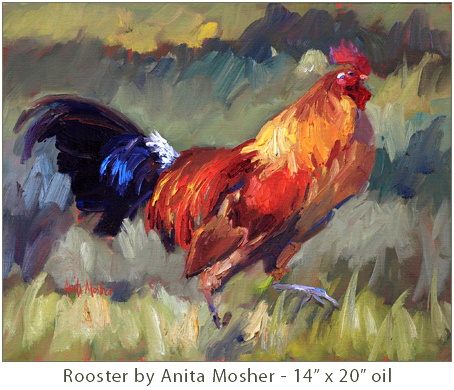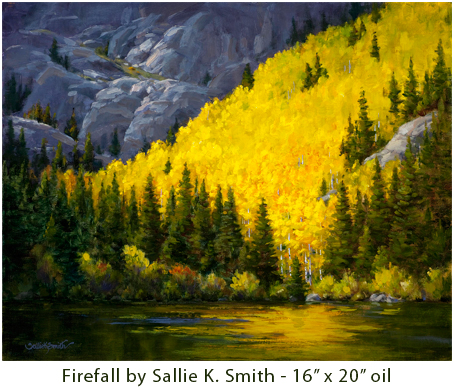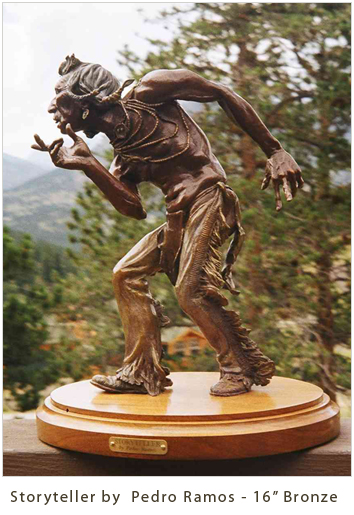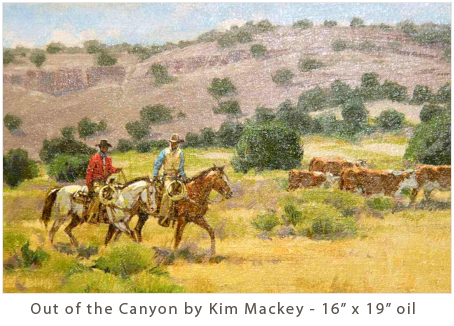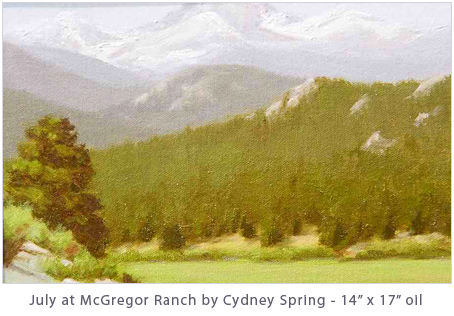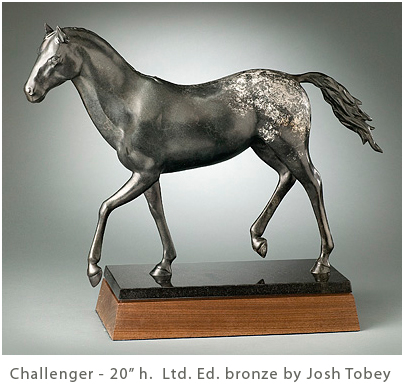 ---
2010 Art Auction Photos!
The 2010 Artists' Charitable Fund Charitable Auction was a huge success - not only because the weather held up - though it sprinkled, it did not rain. ...and we raised $42,000! The live auction, which started at 7:00 pm, ended at 8:30 - earlier than usual. Either auctioneer George Lundeen was faster than usual or we had fewer items.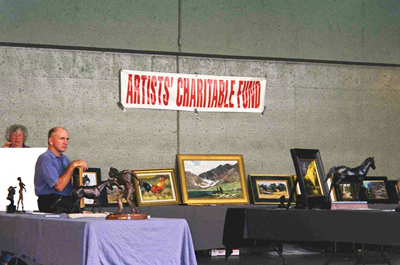 Though the donated paintings seemed to be smaller in size than usual, the crowd was larger than usual - and there were several impressive sculptures, including Challenger, a 20" high bronze horse by Joshua Tobey, which went for $3,700 (a bargain as in a gallery it would sell for $6,000). Cowboy Artist of America, Herb Mignery generously donated Prairie Vigil, a bronze coyote (valued at $3,800) which sold for $2,300. Another Cowboy Artist of America, John Coleman's bust of Native American Four Bears (valued at $2,200) sold for $1,900. Bob Boomer, known for his graceful wood sculptures of Native Americans donated a bronze of a woman holding "The Burden Basket," (valued at $1,800.) which went for $1,100.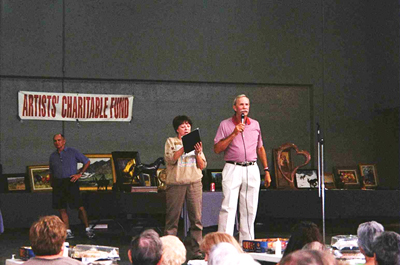 Sculptors George Lundeen and his brother, Mark Lundeen, each sold 4 bronze busts for $900 each - Mark's sculpture was of Ronald Reagan and George's was of George Washington.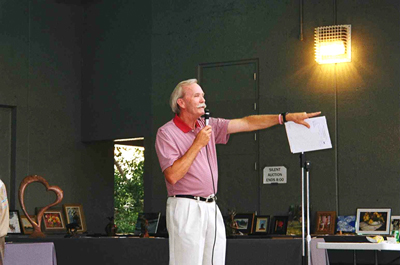 Prices for original paintings varied greatly. Anita Mosher's oil of a rooster went for $450 while Sallie K. Smith's fall painting titled, Fire Fall went for $1,200. We had two signed, limited edition prints from the very well known artist, Richard Schmid which sold for $400. each. An original oil painting by a well known artist, valued at $450 sold for $85 -- We sell everything! There are no minimums. Some of the same savy collectors come to our auction every year because they know there is a real possibility of picking up a bargain. This year, even I got a bargain - an original 17" x 24" framed oil painting of a cowgirl with her horse (valued at $3,000) by a well known artist, I "stole" for a few hundred dollars.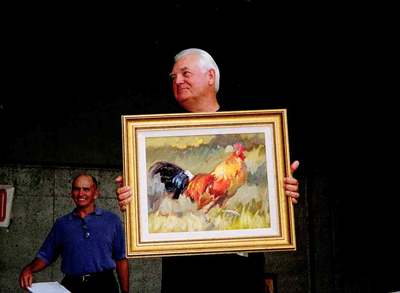 Thanks to the generosity of artists, we had approximately 60 works in the live auction and 30 in the silent auction. Silent auction pieces are those which are not framed, are prints, miniatures or works valued at $200 or less.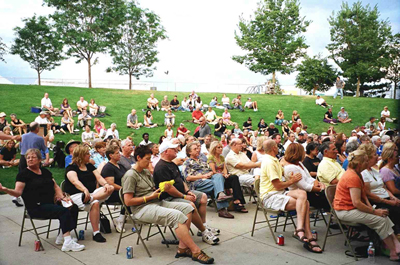 ~ Judy Archibald, Artists' Charitable Fund Coordinator
See you next year!
---
2007 • 2008 • 2009 • 2010 • 2011 • 2012 • 2013 • 2014 • 2015 • 2016 • 2017 • 2018 • 2019