2015 Art Auction
Our 2015 - 20th Annual Art Auction - was a huge success, netting nearly $40,000! Two weeks before the auction we had only 32 donated paintings and sculptures for the auction. However, in the last few days before the auction, artists came through, so that we ended up with 63 items for the live auction and 25 items for the silent auction.
In good-natured fun, auctioneer, sculptor George Lundeen teased and prodded the audience so that it was a fun, entertaining evening beneath the stars with great pieces of art, friends, collectors and artists.
A big thank you to all the artists who donated original paintings and sculptures, to the volunteers who helped transport and set up art work, signed in bidders, and cashiered. Also, thank you to Home State Bank - Trust Department, Loveland for sponsoring the evening's food and to Paul Hummel, Investment Centers of America, Loveland for sponsoring the beverages.
After 13 years of coordinating this annual event, I rate 2015 as one of the best art auctions! Even the weather cooperated.
Judy Archibald, Fund Coordinator
Email: Fund Coordinator
---
Saturday, August 8, 2015
6:00 pm Art Preview - 7:00 pm Auction
Auctioneer: George Lundeen, sculptor

Location: North Lake Park Amphitheater, Taft & 29th Streets which is located across the street from Sculpture in the Park and below the hill from the high school, where the Loveland Fine Art & Wine Invitational is being held for the first time.
Spirits and light refreshments were enjoyed under the stars, while bidding on original paintings and sculptures by many well known artists including painters, Sallie K. Smith, Tamara Simmons, Cydney Springer, Rick Stoner, James Biggers, David Harms, Cathy Goodale, and Nathan Solano. Sculptors include: Herb Mignery, Joshua Tobey, George Lundeen, Cammie Lundeen and George Walbye.
Since its inception 20 years ago, the Artists' Charitable Fund has paid nearly $500,000 in medical/dental bills for artists in crisis. Please join us at the auction, which is the Charitable Fund's only fundraiser.
Judy Archibald, Fund Coordinator
Email: Fund Coordinator
---
Solo
bronze (edition: 50) - 12.5" H x 7.5" L x 5.5" W
Donated by Josh Tobey, nationally recognized sculptor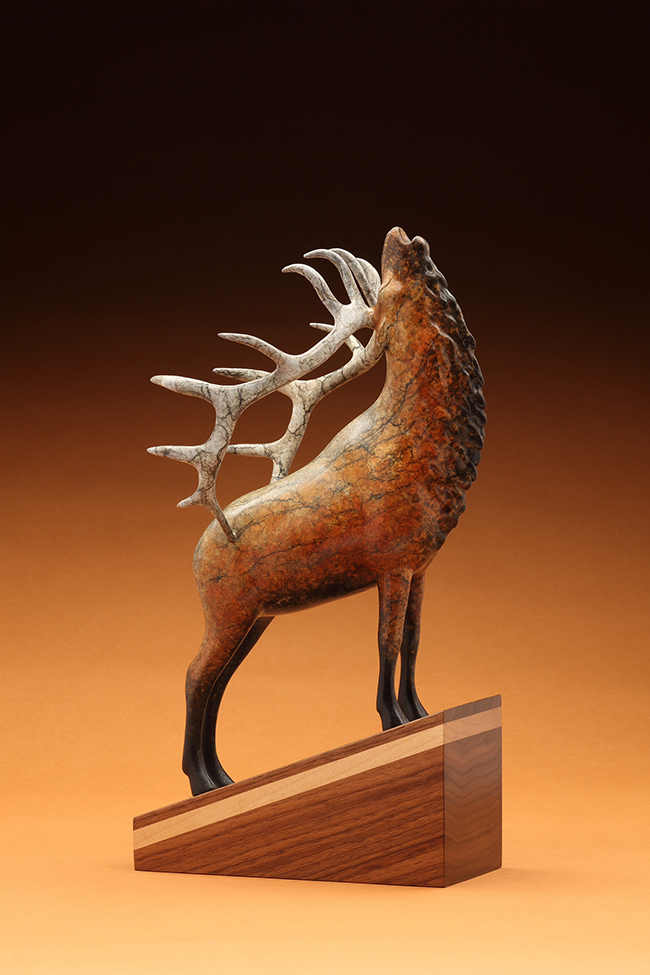 ---
All About Poppies
oil on linen - 10" x 8"
Donated by Tamara Simmons, nationally recognized painter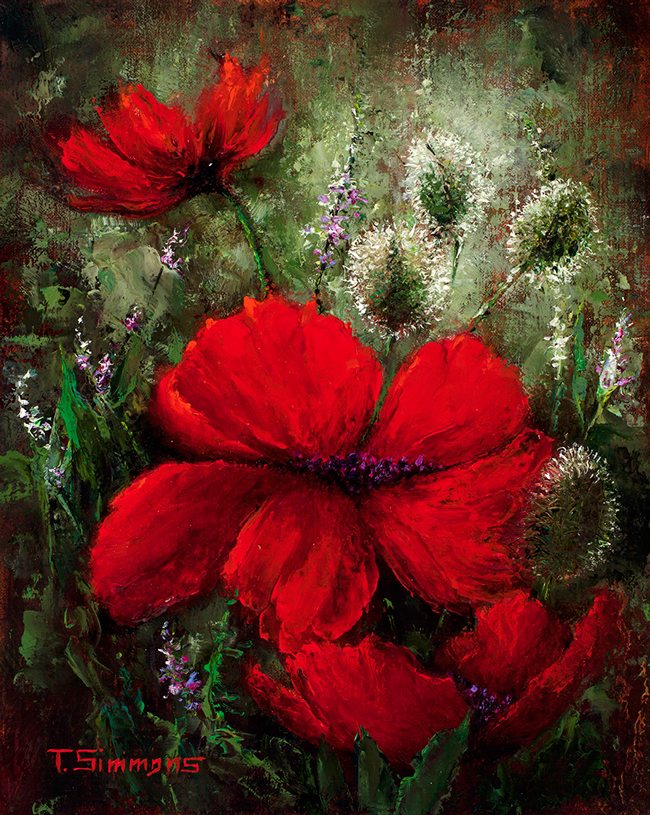 ---
2007 • 2008 • 2009 • 2010 • 2011 • 2012 • 2013 • 2014 • 2015 • 2016 • 2017 • 2018 • 2019