2017 - 22nd Annual Art Auction
Saturday, August 12, 2017
Once again, in 2017, our 22nd annual art auction was a success, bringing in nearly $37,000. In part, due to the generous donations of sculptors, such as Josh Tobey, who when two different people were bidding on his bronze horse, "Noble Spirit", said, he would give them each one for the $2,200 bid price. This is truly a generous donation by Josh, a renown sculptor who also serves on our board.
Just after we got nearly eighty original paintings and sculptures transported and set up under the protection of the park's amp theater, it started pouring and hailing. After wiping off chairs, which were not protected from the storm, we moved them to the stage - then the sun came out -- we moved some of the chairs back only to have it rain again --- we had to wipe the chairs off again -- an hour before the auction started, the rains stopped and the sun came out -- and sculptor, George Lundeen, our auctioneer worked the crowd as usual so that everyone had a great time. The audience left happy - as many bargains were to be had - original paintings by well known artists that would sell for thousands of dollars in galleries were purchased for less than a thousand dollars; no wonder gallery owners attend so as to purchase art to resell.
Sculptors, including Joshua Tobey, Dan Glanz, Karryl, Gary Alsum, George Walbye, Robin Laws, George Lundeen, Cammie Lundeen, Mark Lundeen and Cowboy Artist of America, Herb Mignery came through with more donations than painters this year -- thank you,
Also, a special thank you to the following painters, who for the last several years, have donated original paintings - James Biggers, Tamara Simmons, Cathy Goodale, David Harms, Rick Stoner, Russ Tanner, Robert Wands, Bob Coonts, Teresa Vito, Rene Hart, and Patti Andre.
If artists realized collectors and gallery owners are regular bidders, maybe more of them would donate art - as the auction not only assists artists requiring financial assistance to help pay medical/dental bills but our annual auction assists artists by bringing their name to the attention of collectors who might otherwise not know of their work.
A huge thank you to the artists who donated, board members and volunteers for helping to make the 2017 auction a huge success!
Judy Archibald, Fund Coordinator
Email: Fund Coordinator
---
Some of the 2017 Art pieces sold at auction!
---
Nobel Spirit Maquette
bronze (edition: 40) - 10.5" H x 13.5" L x 3.5" D
Donated by Joshua Tobey, nationally recognized sculptor.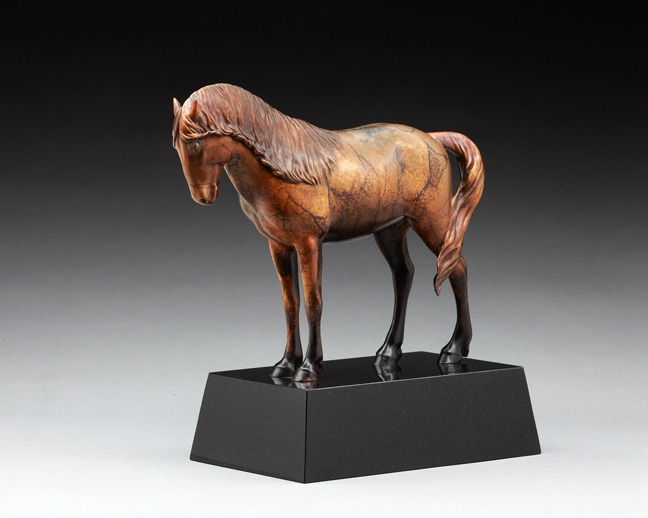 Retail value: $3,200.00
---
Growing Up Wild
oil - 10" x 8"
Donated by Tamara Simmons, nationally recognized painter.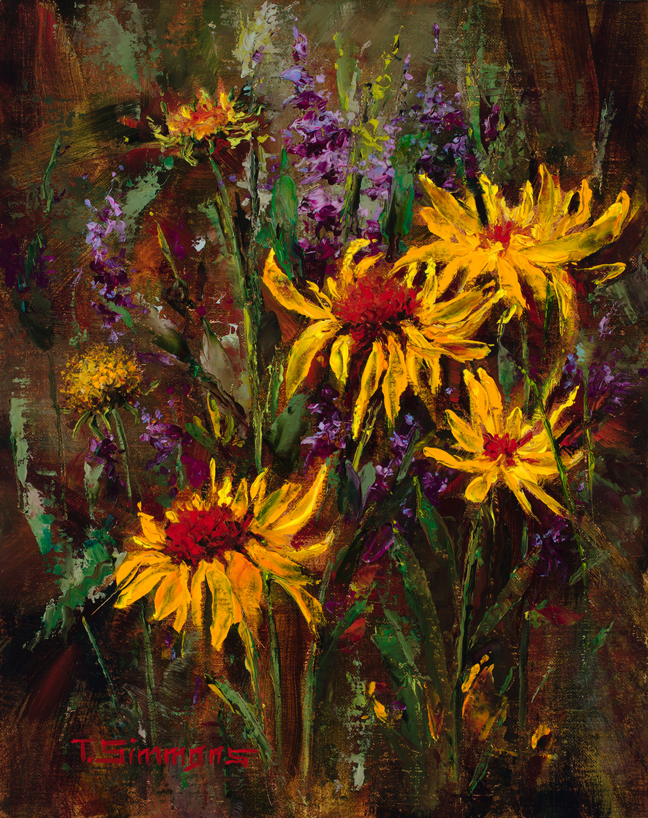 Retail value: $950.00
---
Off The Mountains
18 x 24 Oil on linen
Donated by Russ Tanner, nationally recognized painter.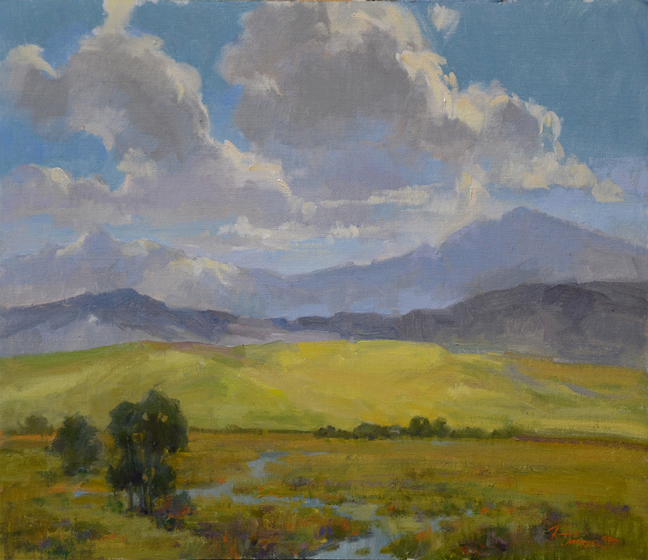 Retail value: $2,500.00