2011 Art Auction
Saturday evening, August 13, 2011
North Lake Park Amphitheater
Taft and 29th Street - Loveland, Colorado
Auctioneer: sculptor, George Lundeen
---
Red Onion and the Egg
oil - 8" H x 10"
Donated by Tamara Simmons, nationally recognized painter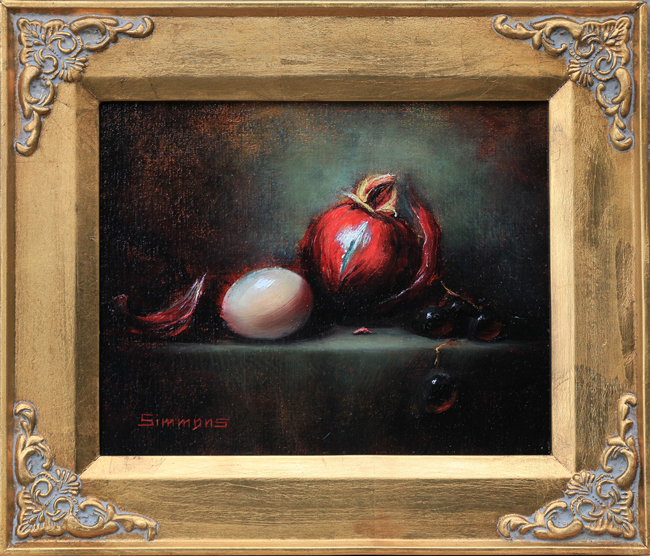 ---
Through the Aspen
oil - 16" x 20"
Donated by Sallie K. Smith, nationally recognized painter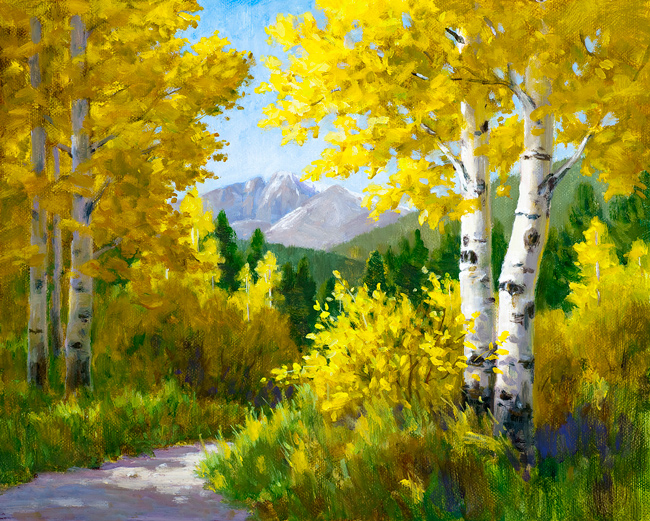 2011 Auction was a Huge Success - netting $36,300!
Due to the state of the economy and the high cost to cast bronze, we didn't have the usual number of large bronze sculptures in the auction. However, we did have some beauties - including a Jane DeDecker dancer, Cammie Lundeen's colt, George Lundeen's baseball player which we sold three of for $2100 each and a beautiful antelope sculpture by Joshua Tobey which sold for $2200. Bob Boomer donated a beautiful wood sculpture, Wind Song which brought $1,000.
Master artist Richard Schmid sent several Limited Edition prints and his wife Nancy Guzik sent prints plus a beautiful original painting titled Silver & Gold. Many painters, including Sallie K. Smith, Tamara Simmons, Rick Stoner, James Biggers, Cathy Goodale, Cydney Springer, David Harms, Jake Gaedtke, Kim Mackey, Dave Santillanes, Scott Freeman, Jim Eppler, Russ Tanner and Lani Vlaanderen were very generous in donating fantastic paintings.
We also auctioned a beautiful framed photograph from Fabrice and one by Lee Kline Photographics of a haunting close up of a white wolf's eyes.
The enthusistic crowd sat on folding chairs or on the grass under a blanket of stars as they cheered on sculptor George Lundeen who was doing his usual fantastic job as auctioneer. In addition to being a Master Sculptor, George is an expert at cajoling collectors into buying art.
Thanks to a host of volunteers and all the artists who donated to The Artists' Charitable Fund we will continue to provide financial assistance to artists in medical crisis.
~ Judy Archibald, Fund Coordinator
---
2007 • 2008 • 2009 • 2010 • 2011 • 2012 • 2013 • 2014 • 2015 • 2016 • 2017 • 2018 • 2019