2009 Art Auction
Saturday evening, August 8, 2009
6:00pm Art Preview - 7:00pm Auction
North Lake Park Amphitheater
(adjacent to both sculpture shows)
Taft & 29th Streets, Loveland, Colorado
Auctioneer: George Lundeen
Enjoy free sub sandwiches, beer & wine under the stars while bidding on paintings and sculptures by many well known artists, including Kent Ullberg, James Biggers, Nathan Solano, Cammie Lundeen, George Lundeen, Anita Mosher, Julie Kramer Cole and Mark Lundeen. This was a wonderful opportunity to enjoy a fun filled evening while helping artists.
Preview some art pieces for sale...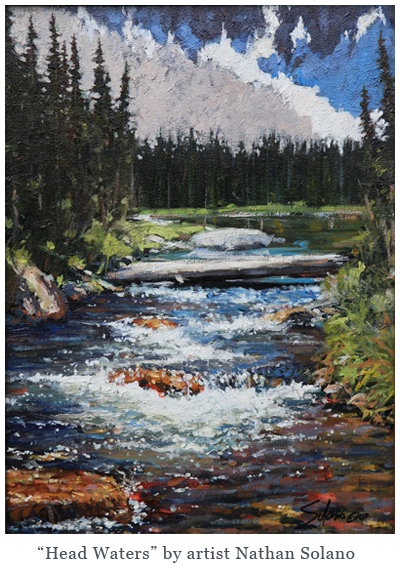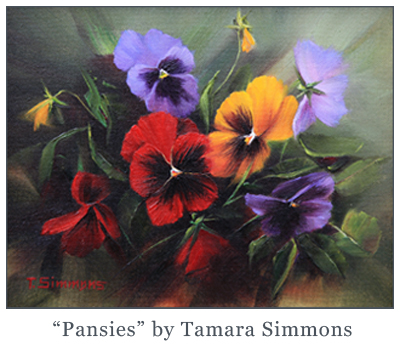 ---
The 2009 Art Auction was a SUCCESS!
Our annual art auction is held outdoors where the art is set up under cover of an amphitheater with the audience in chairs on the grassy hillside. However, about the time our 2009 auction was to start a horrendous thunder and lightning storm poured rain down on us!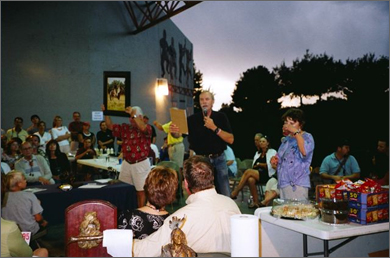 We frantically moved the audience and food on the covered stage with the art work. Added to the bad weather, the toilets stopped working - Despite the fact that the crowd was smaller due to the weather and we didn't have as many sculptures due to the economy. At least one artist had told me, "Judy, Sorry but this year I can't afford to pay casting costs to give away a sculpture," our 2009 auction was a lot of fun and a resounding success with $34,500 brought in.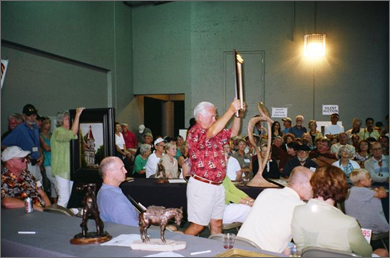 Our success is due to the wonderful paintings and sculptures generously donated by such well known artists as Cowboy Artists of America: John Coleman, Tim Cox, Fritz White and Herb Mignery. Works from other artists included Anita Mosher, Kit Hevron Mahoney, John Harrell, Josh Tobey, Nikolo Balkanski, James Biggers, Jane DeDecker, Pem Dunn, Jake Gaedtke, Nathan Solano, Sallie K. Smith, Tamara Simmons, Rick Stoner, George Walbye and of course Cammie and George Lundeen.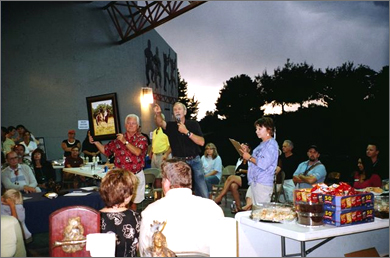 Even though the lightning got so close that he didn't know whether or not to use the mic, George Lundeen did his usual superb job as auctioneer. It was a fun evening of organized bedlam - If you don't want to miss out on the fun, plus have the opportunity to win a bargain piece of art, plan to attend our 2010 auction which is always held the second Saturday evening of August - adjacent to the major sculpture shows in Loveland, Colorado.
~ Judy Archibald, Artists' Charitable Fund Coordinator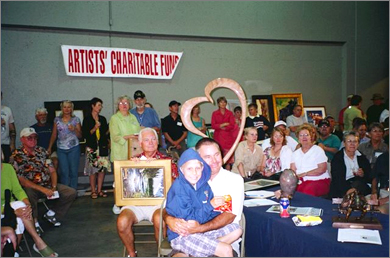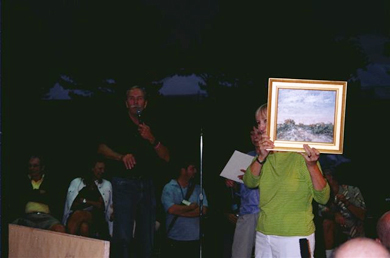 ---
2007 • 2008 • 2009 • 2010 • 2011 • 2012 • 2013 • 2014 • 2015 • 2016 • 2017 • 2018 • 2019